Modern Circuit Design¶
Read time: 31 minutes (7836 words)
Back in the dawn of time, when electronics was a new technology, designers spent hours wiring up circuits and testing them with a variety of expensive test tools: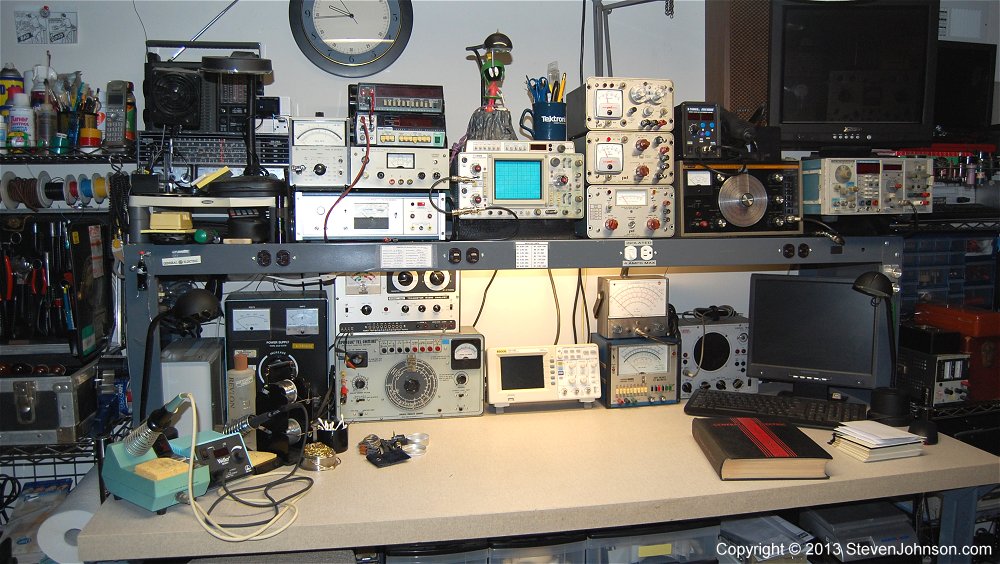 I have a friend who had a bench like this in his basement. He and I built our first computers from parts we scavenged from old electronic gizmos we bought in surplus stores, just for the parts!
When digital circuits first arrived, the parts got much smaller, and you could get sockets to plug them onto a board. Then your job was to wire the pins together to make up your gadget. Unfortunately, with lots of parts, the wiring got very messy!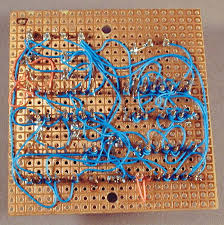 You could buy all the gear needed to do this at your local Radio Shack (remember those?)
To build something like this, you needed lots of wire, a stripping tool to peel away the plastic coating on the wire, and a soldering iron and solder to fuse the wires to the pins on the sockets where each part would live. Tedious work to say the least.
A revolution occurred when someone thought up a way to make a connection to a pin without using solder. Wire-wrap technology looked like this: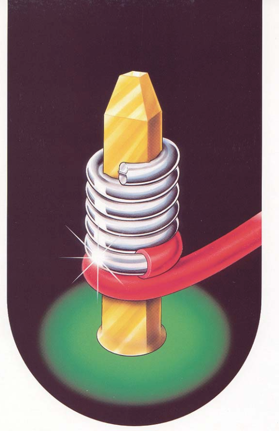 Suddenly, things got a bit easier. But boards also got bigger, and this was the result: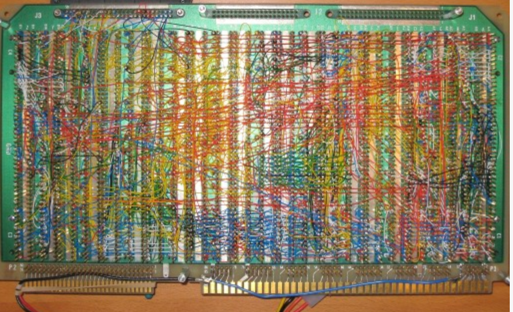 Your eyes went cross-eyed trying to follow each wire to make sure your circuit was wired correctly.